Chất ngọt tổng hợp – Aspartame Powder
04.11.2021
Manufactured sweeteners
E951
Sweetener aspartame E951  belongs to the group of additives to enhance flavor and create low-calorie sweetness.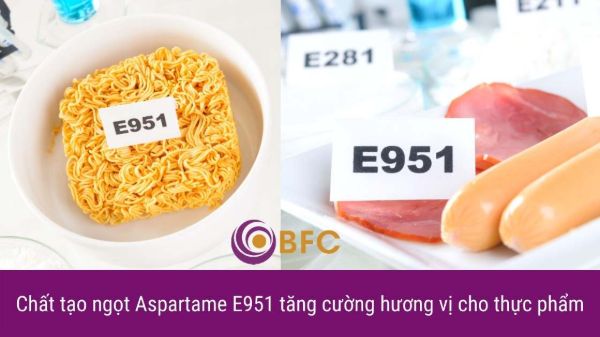 Aspartame E951 sweetener, in addition to the function of increasing sweetness, can also enhance the flavor of foods
1. Overview of sweetener aspartame E951(1)
1.1.Scientific name
3-Amino-N- (alpha-carbomethoxy-phenetyl)-uccinamic acid, N-L-alphaaspartyl-L-phenylalanin-1-methyl ester.
1.2. International Index: E951
1.3. Trade name:  Aspartame, Canderel, Equal, NutraSweet, Sanecta, Tri-Sweet, Aminosweet, Spoonful, Sino sweet…
1.4. Category: Synthetic sweeteners
1.5. Chemical formula: C14H18N2O5
1.6. Molecular structure image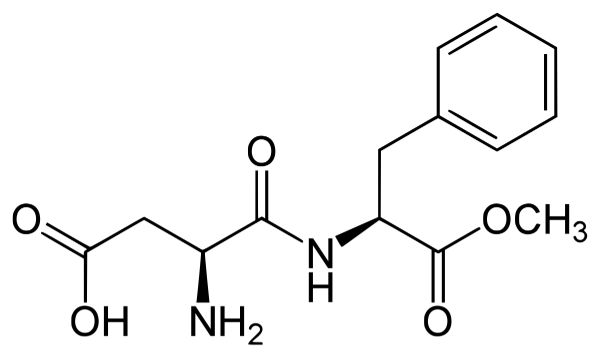 1.7. Molecular Mass: 294.3 g/mol
1.8. Description:  White crystalline powder or flat granules, odorless, with a strong sweet taste.
1.9. Solubility:  Slightly soluble in water and in ethanol.
1.10. Melting point: 246-247 degrees C
1.11. Density: 1.347 g/cm3
1.12. Featured
E951 is not heat tolerant, it loses its sweetness on heating because aspartame can hydrolyze into its constituent amino acids under high temperature or high pH conditions (pH above 7).
At high temperature and pH, the food additive aspartame will be converted to diketopiperazine C4H5NO2 (3,6-dioxo-5-benzyl-2-piperazineacetic acid), no longer sweet.
Aspartame is stable when encapsulated in fat or in maltodextrin
2. Application and use rate of sweetener aspartame E951 in food
Synthetic sweetener E951 is widely used in the production of beverage, monosodium glutamate, diet food, used in low-temperature products without heat… and a number of applications in the industry. medicine.
If used in products that require a long shelf life, Aspartame can be used in combination with a more stable sweetener such as saccharin.
Sweetener Aspartame E951  is regularly consumed by more than 350 million people around the world and accounts for about 62% of the market for artificial sweeteners (According to suckhoedoisong.vn). Sweetener Aspartame E951 works best in dry food production.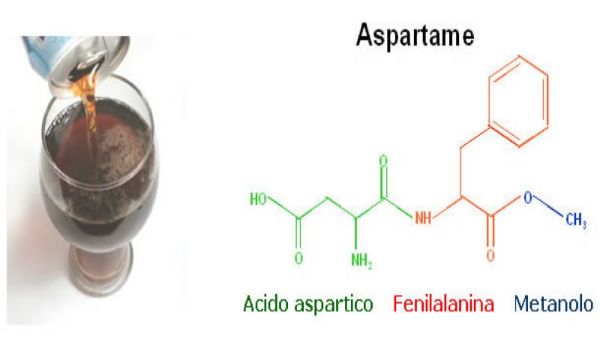 E951 contains low energy should be used for dieters, leaving no unpleasant aftertaste
+ According to the dosage published by FAO, the dose of E951 sweetener ranges from 300-5500mg/kg depending on the type of food. In the production of chilled soft drinks, ice cream, cheese, and canned coffee, they belong to the GMP group (good manufacturing practice). This is something to note for businesses exporting food and beverages to foreign countries.
+ FAO, WHO have recommended the maximum daily human consumption of aspartame (ADI) as  40 mg/kg/day body weight. FDA is  50mg/kg/day body weight. Using below this level is completely safe and has no adverse effects on consumers (2).
+ In Vietnam, the dosage of E951 is from  250-6000mg/kg depending on the type of food(3). In particular, the new addition, the maximum use rate in soy sauce is  350mg/kg. In the production of sweeteners, including high-sweet sweeteners, E951 belongs to the GMP group (good manufacturing practice).
3. Packing
BFC distributes 2 E951 additive products:
Aspartame Granular:  packing 25kg/1 carton in 2-layer PE packaging, standard carton (4).
Aspartame Powder:  packing 20kg/1 carton in 2-layer PE packaging, standard carton (5).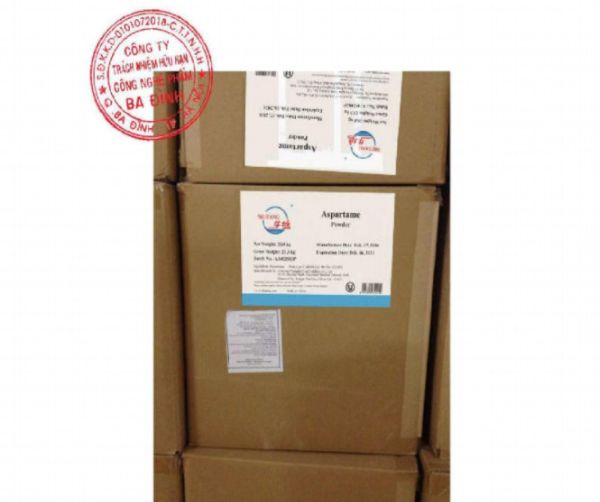 4. Shelf life and storage instructions
The shelf life of both products is 5 years from the date of manufacture indicated on the package, in the unopened condition.
Preserved in dry, cool place.
Above is the information about the latest updated BFC aspartame sweetener product E951 according to the current legal regulations and technical regulations of the Ministry of Health of Vietnam and specialized organizations in the world. .
Immediately contact BFC at hotline 0243. 715. 3333 (HN) – 0283.849.3321 (HCM). We always accompany you to develop products with the most secure additive supply.
Reference source:
(1) http://www.fao.org/fileadmin/user_upload/jecfa_additives/docs/Monograph1/additive-046-m1.pdf
(2)  FAO trial: http://www.fao.org/3/y0474s/y0474s1h.htm  (European dosage)
(3) Circular 24 regulating the management and use of food additives issued by the Ministry of Health on August 30, 2019, pages 272-274.
(4) Self-disclosure statement 13/2018/0101072018-CBPH dated 11/19/2018 of BFC on Aspartame Granular: https://bfchem.vn/tu-cong-bo-aspartame-granular-(nt)-%E2 %80%93-19.11.2018-120.html
(5) Self-published version 104/2017/0101072018-CBPH dated 23/2/2017 of Aspartame Powder: https://drive.google.com/file/d/16lukKLB5-3oSJriKsCrCtBowfMu1Cql4/view?usp=sharing