🌟 Celebrating 23 Years: A Journey of Unity and Innovation 🌈
15.11.2023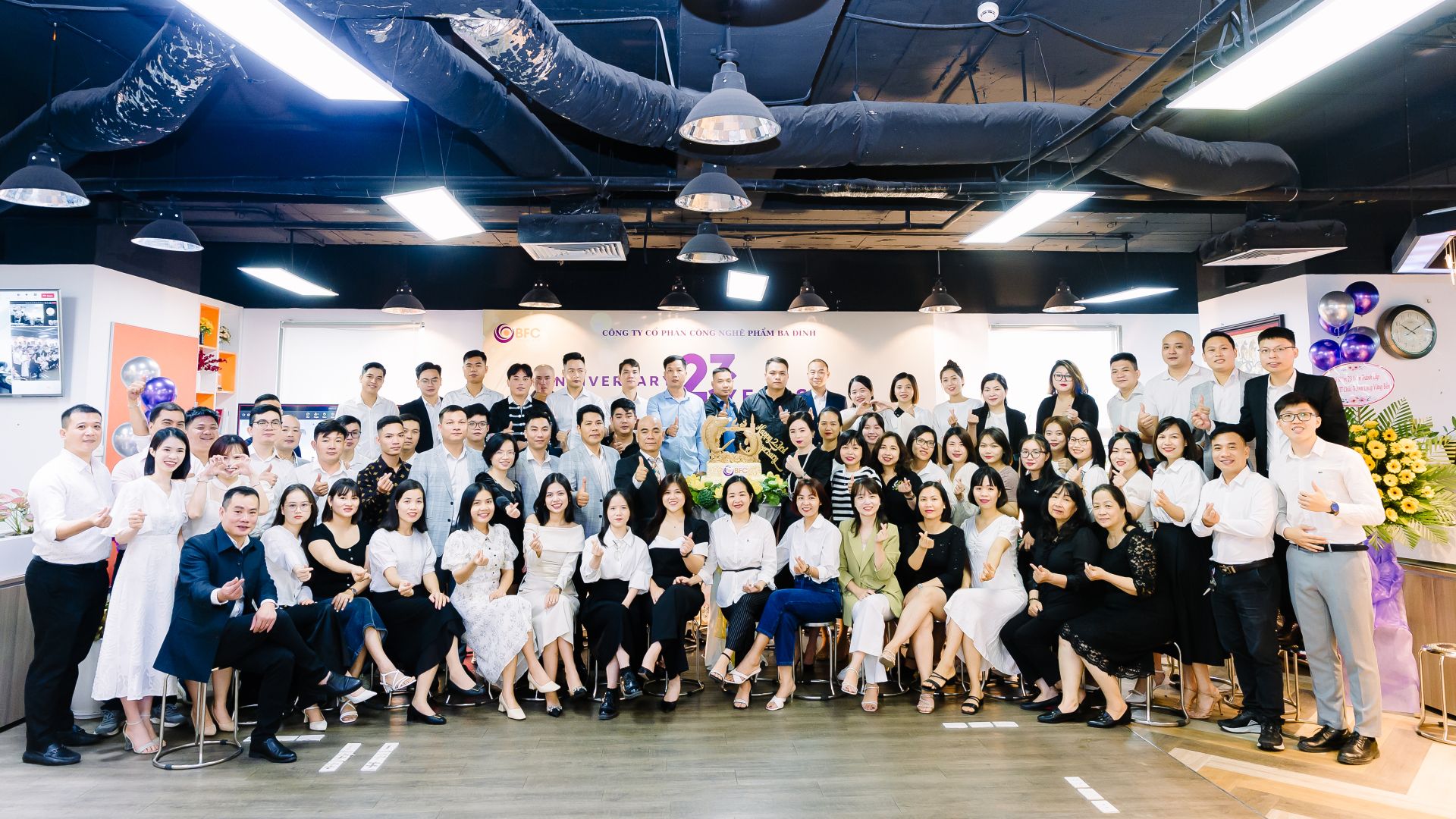 🌟 Celebrating 23 Years: A Journey of Unity and Innovation 🌈
"Reflecting on the past stirs emotions, igniting a fervor when envisioning the future."
Harmony envelops the warm and intimate atmosphere of BFC's 23rd-anniversary celebration. 💗💗💗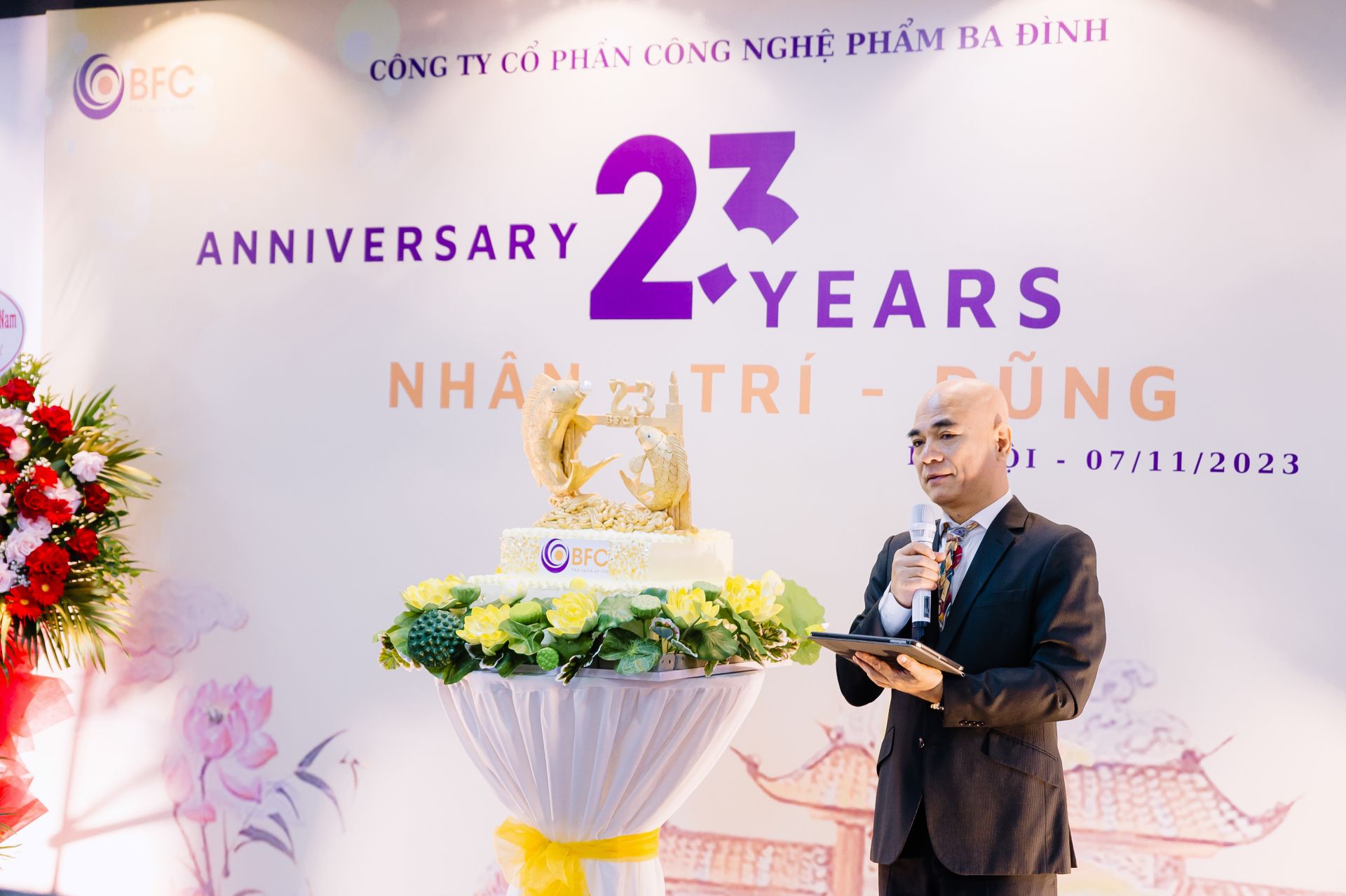 🎉 Happy 23rd Birthday: BFC – Uniting in Business Excellence!
On this special occasion, we extend heartfelt gratitude and best wishes on behalf of the Leadership Team to our valued Customers, Esteemed Leaders, Employees, and all those who have dedicated their youth and passion to our shared path of growth.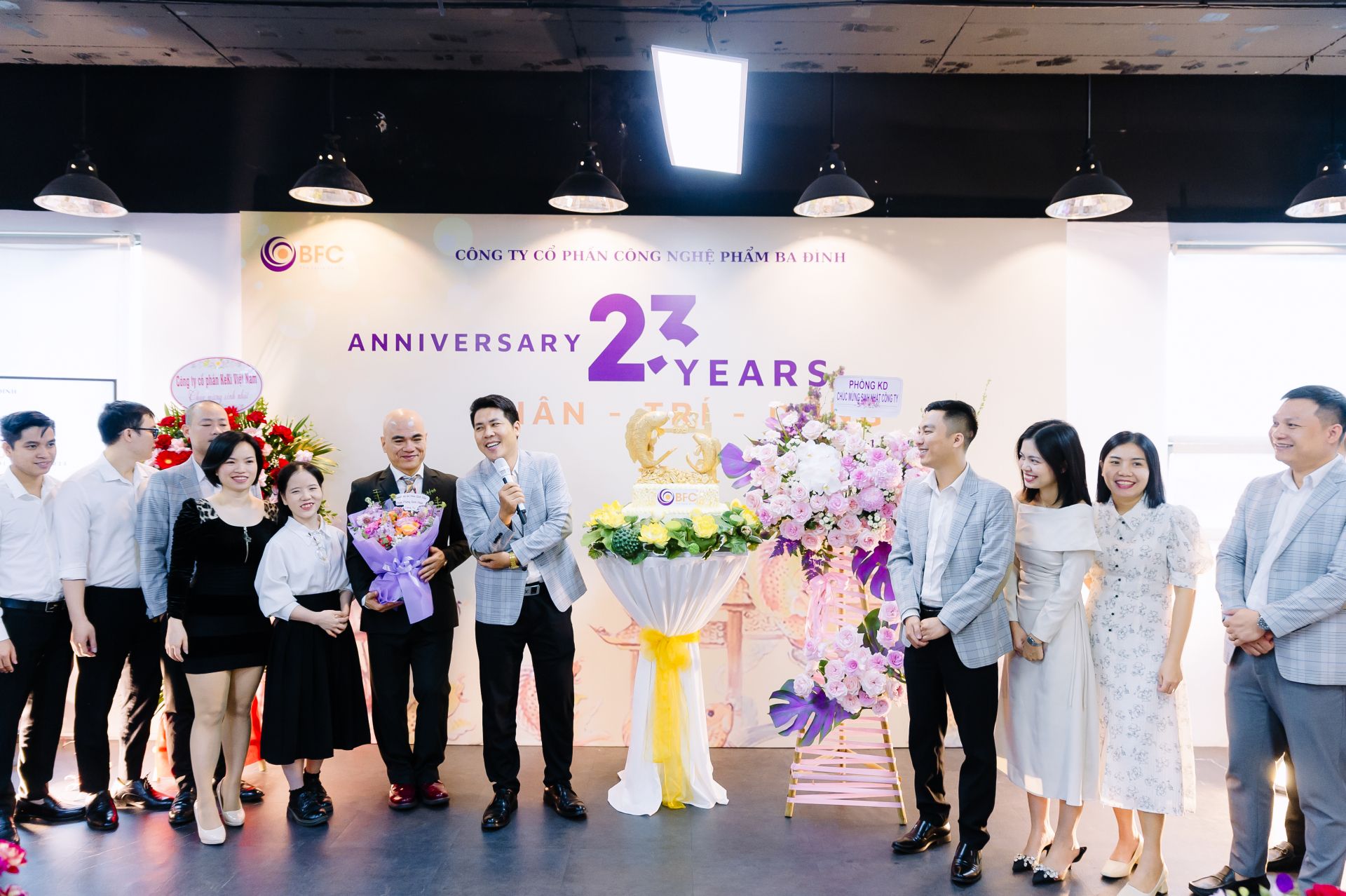 🏆 23 Years of Unity and Development:
Having navigated 23 years of construction and growth in the market, we take pride in gradually establishing our name and brand. This success is the result of the significant contributions, effort, and intellect from every individual – the people who have stood shoulder to shoulder in building this shared home. These contributions will be eternally remembered, preserved, cherished, and amplified.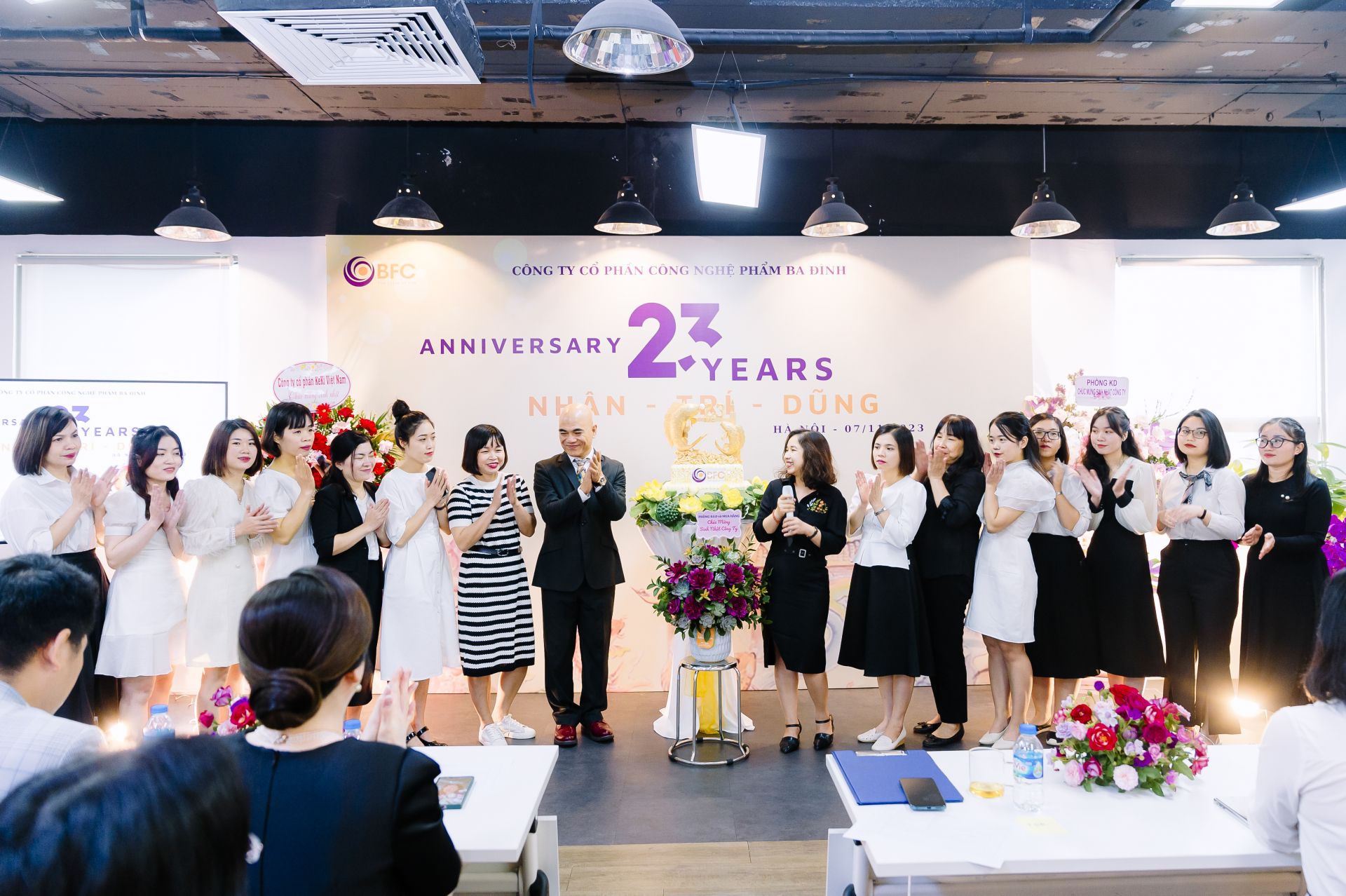 🌐 Challenges and Innovation Ahead:
With the company's development, undoubtedly, we will face more challenges on the road ahead. However, we've proven through "Humanity – Wisdom – Courage" that we can overcome every difficulty and bring innovation to our business.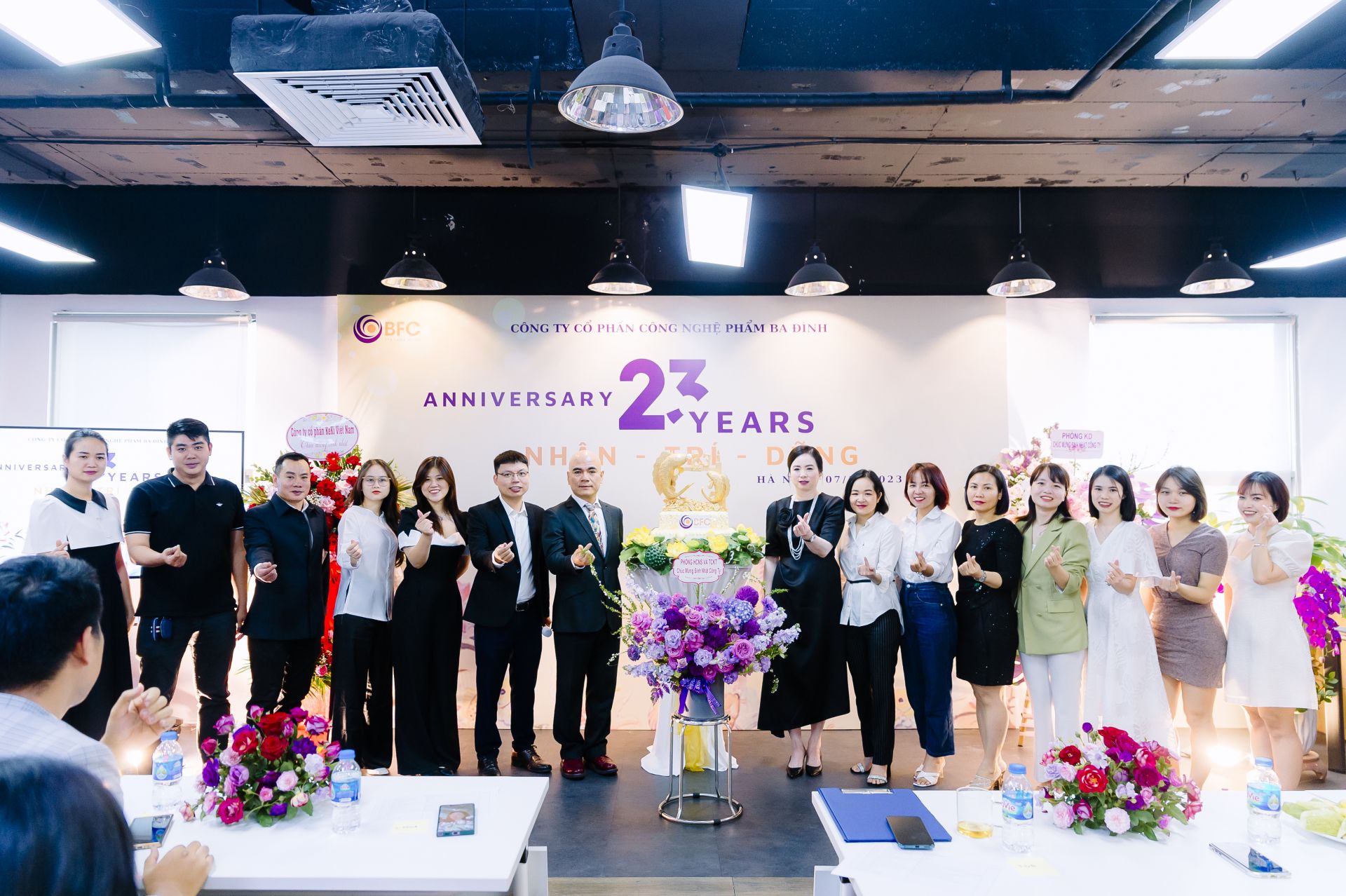 🚀 Journey of Unity:
The road has been tough, the journey demanding, yet the BFC collective remains resilient and steadfast together through every path. Words of gratitude from staff on the stage, along with the passionate encouragement from CEO Tạ Quang Hòa, breathe new vitality into the entire hall.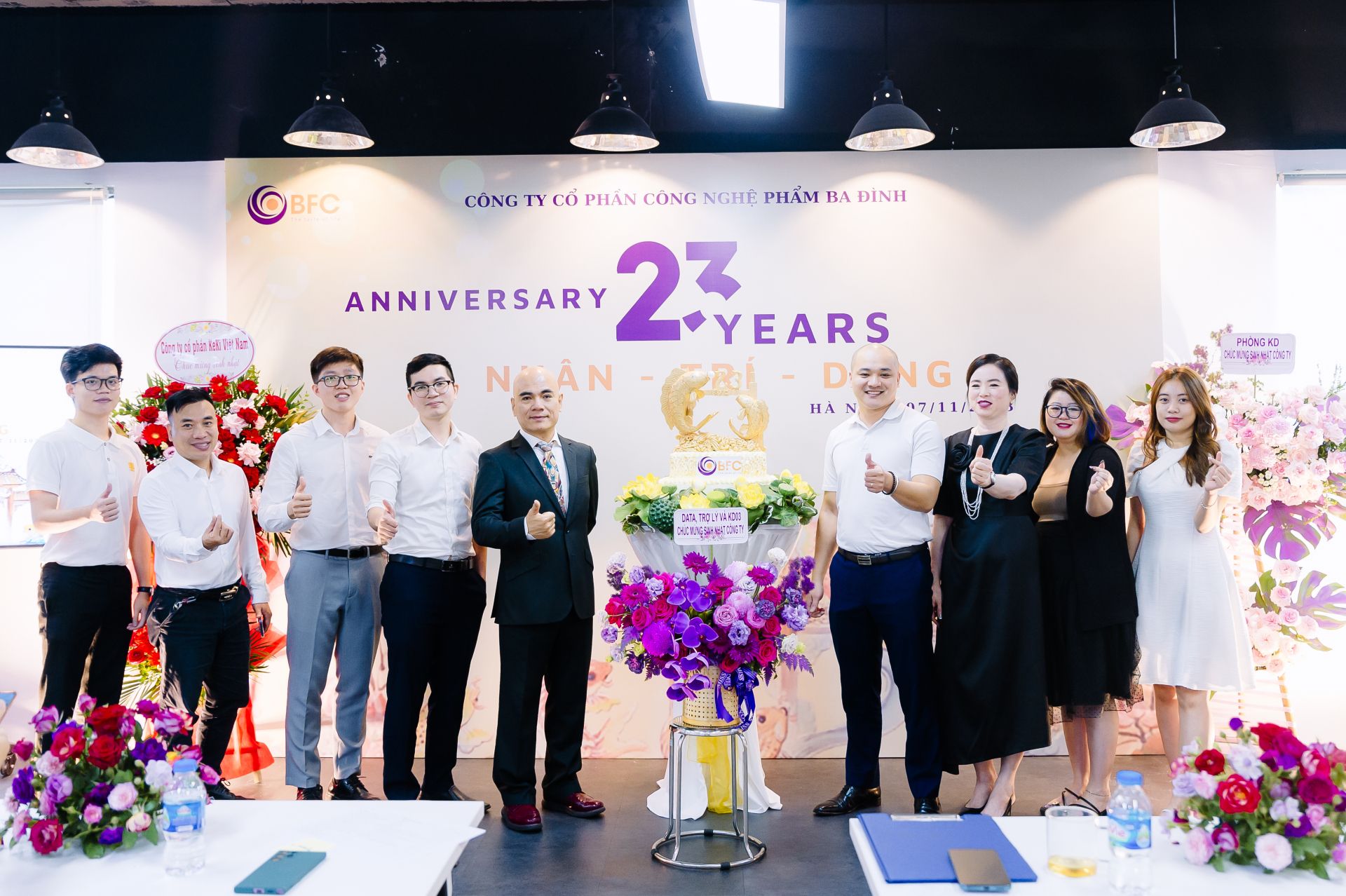 🌈 Looking to the Future:
Nevertheless, I believe that with "Humanity – Wisdom – Courage," we have laid a solid foundation for the company to create new milestones and achieve more successes in our business endeavors.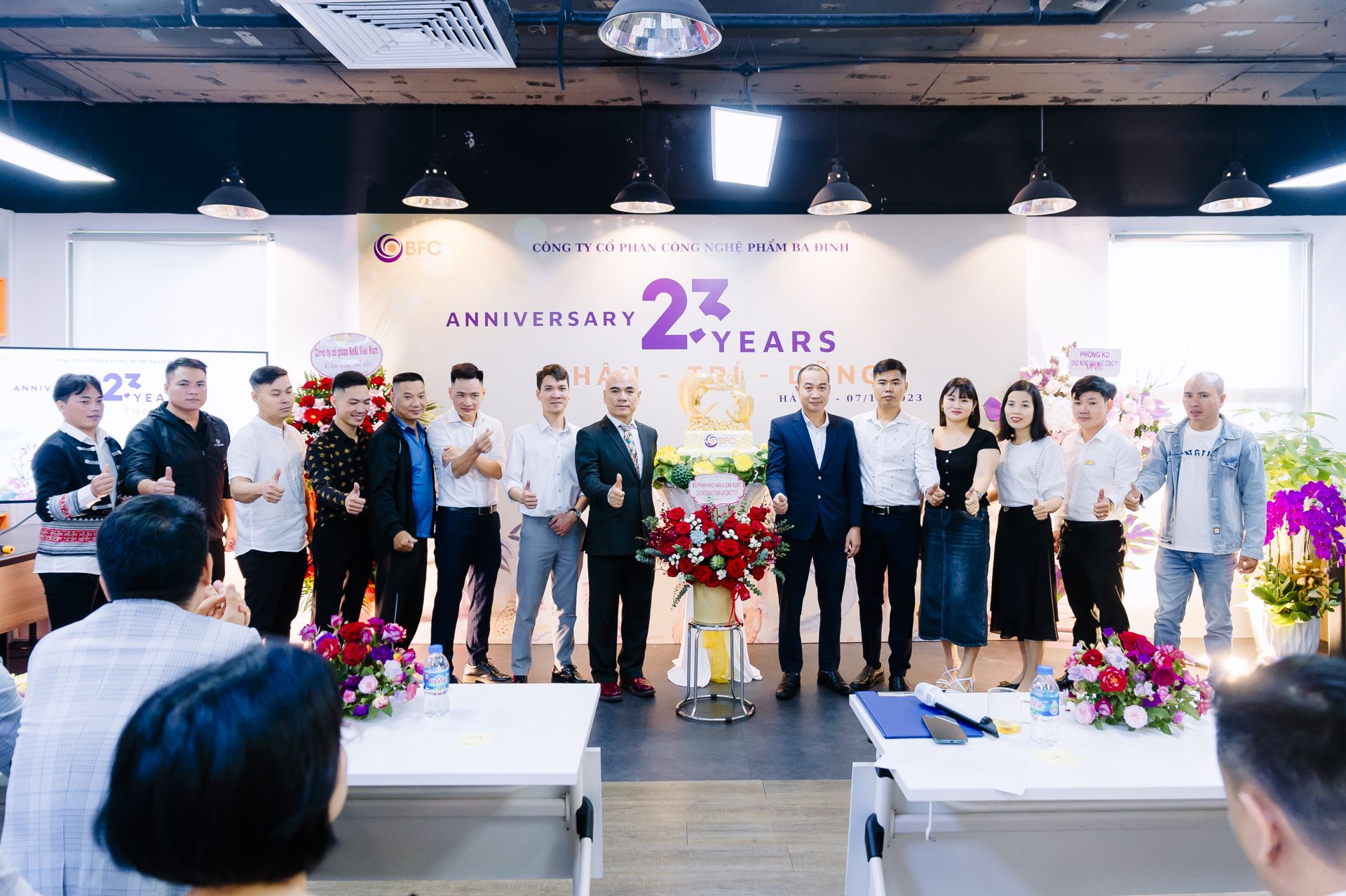 🌌 Conquering Challenges:
"Radiant pearls release jade; Humanity – Wisdom – Courage, surpassing Vũ Long Môn, imprinting the dragon." Let's together conquer every challenge, surpassing every hurdle in our developmental journey.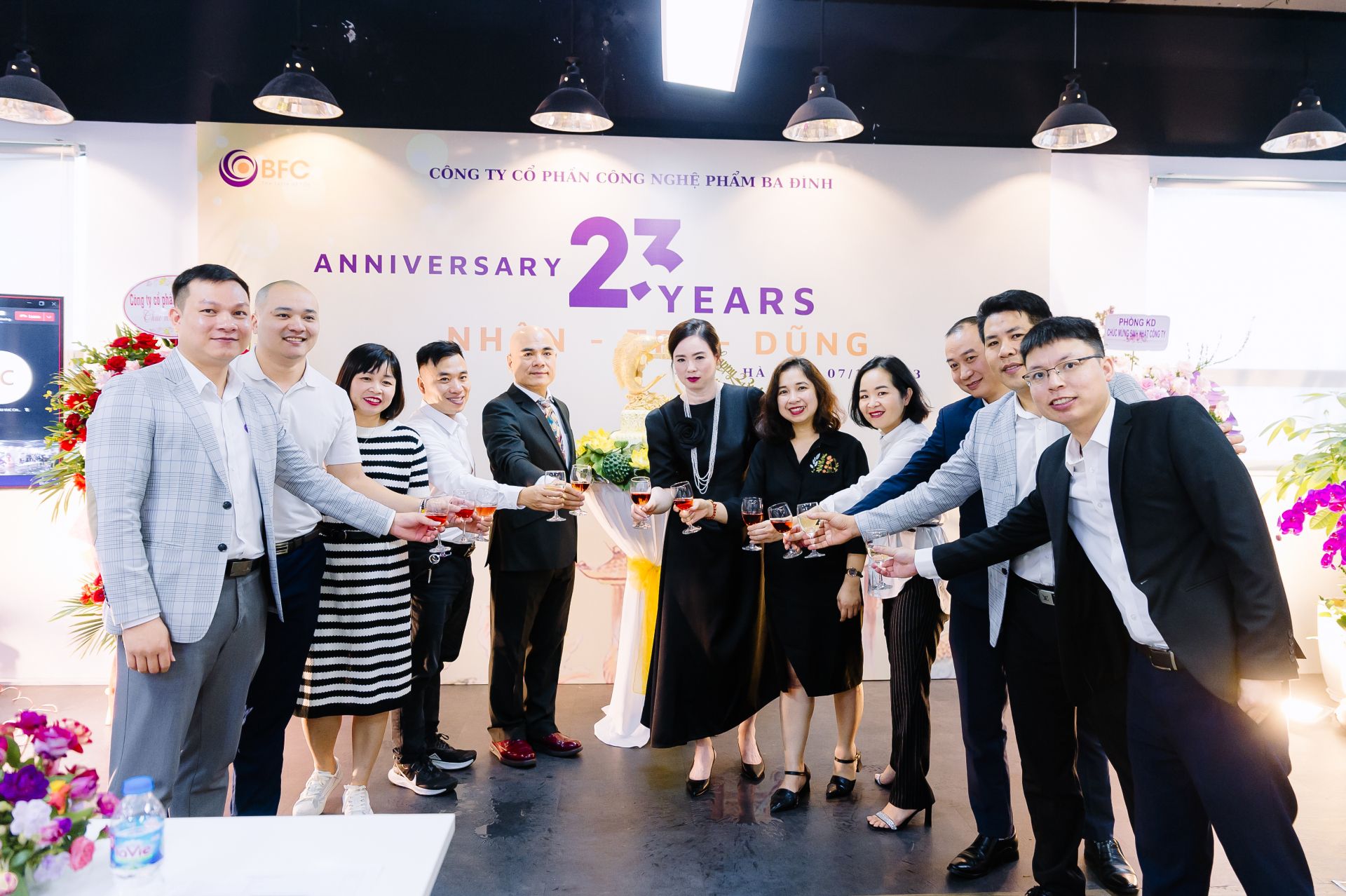 👏 See You Again in 2024:
Until we meet again, a triumphant BFC in 2024. Cheers to the mighty BFC dragon of age 24!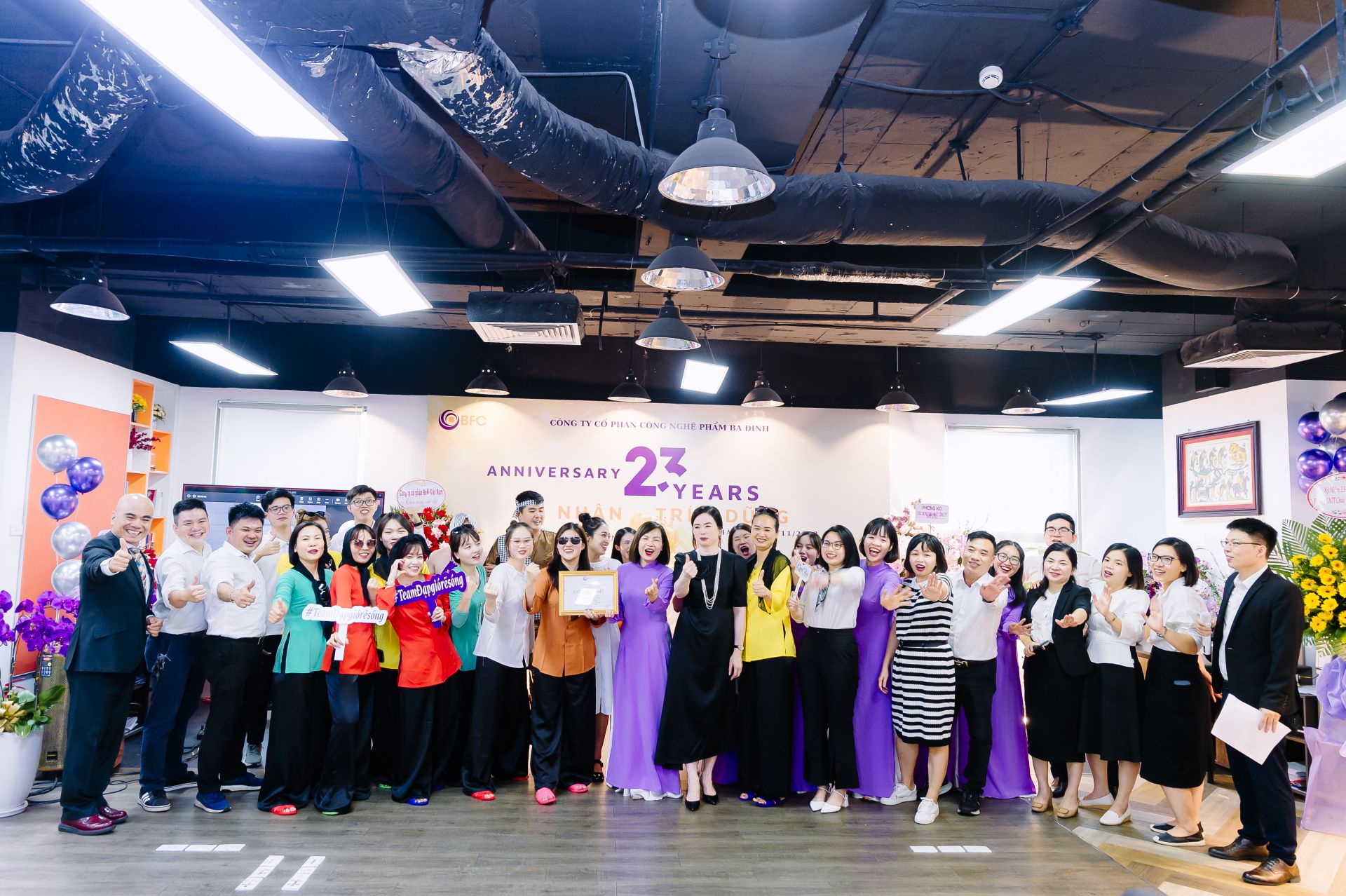 🌟 Health and Success:
Wishing our collective good health and the ability to harvest even more success in the time ahead.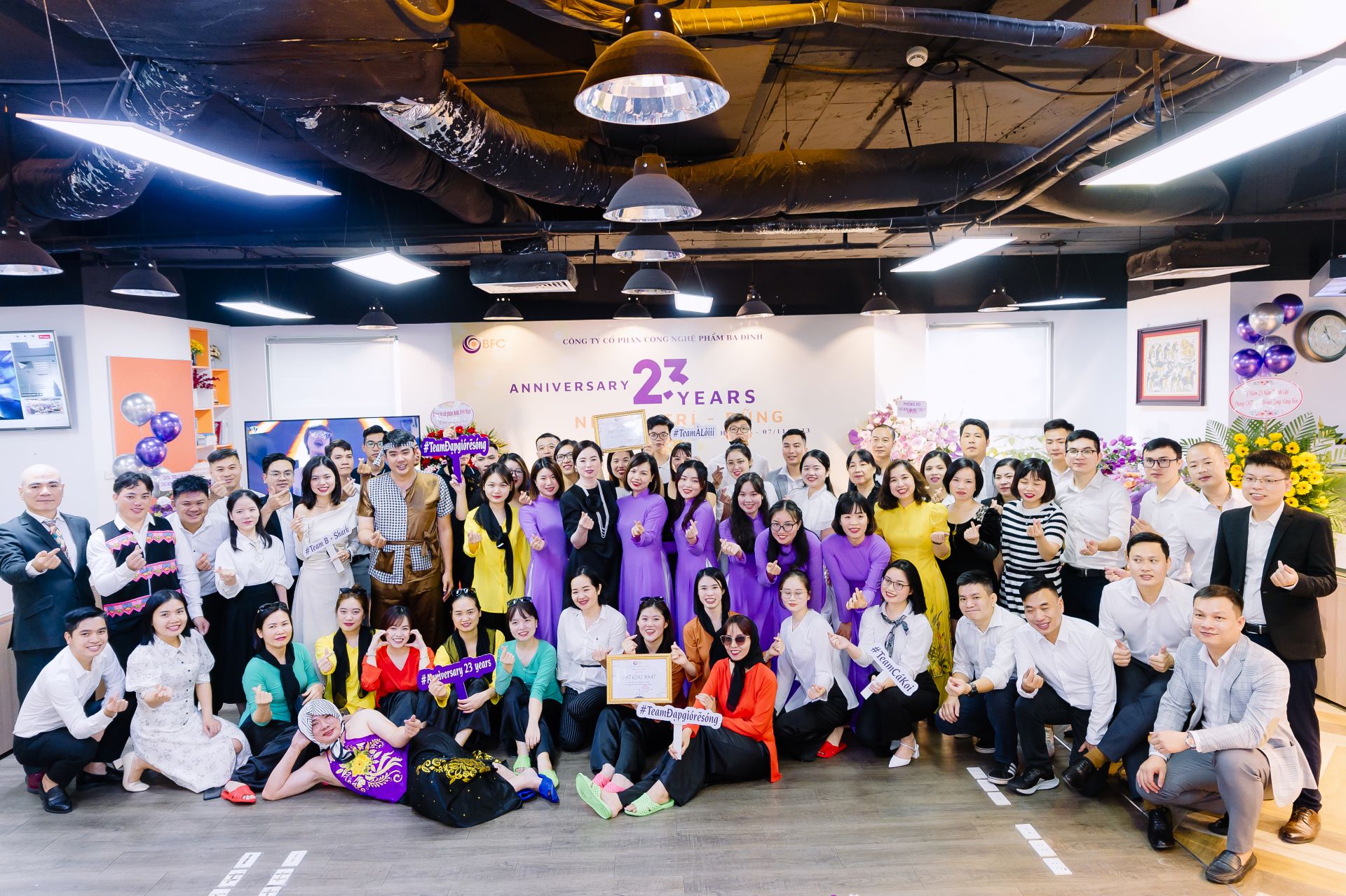 🙏 Heartfelt Thanks:
Sincere thanks for the companionship and contributions of each individual. Together, we create something extraordinary!
#BFC #23Years #Celebration #UnityAndInnovation 🚀🎂💪