POWERFUL FRONT OF THE GOLDEN ROUND AGAINST EVIDENCE
17.01.2022
In recent days, Ho Chi Minh City and some southern provinces are struggling to cope with the Covid-19 pandemic. In which, City. Ho Chi Minh City 
is currently the leading province in the country in the number of Covid-19 patients, as of 06 o'clock on August 14, 2021, the whole city has 143,014 cases 
announced by the Ministry of Health, currently treating 32,608 Patients and thousands of cases are in very critical condition. Stemming from the call of 
the heart and conscience of the physician, nearly 3,000 doctors, nurses and medical staff from central hospitals set out to provide aid to the city. Ho Chi Minh. 
The image of doctors and nurses in sweat-soaked protective suits, trying their best to save lives to the point of exhaustion makes us really unable to contain 
our emotions. They deserve to be soldiers, heroes on the anti-epidemic front these days.

In order to share and help the people in the South who are facing the complicated and unpredictable Covid-19 epidemic, Ba Dinh Technology Joint Stock 
Company (BFC) accompanies the organizer, the Company. Vinh Hung trading and construction consulting joint stock company (Vinh Hung) implements the 
program "Strengthening the front lines to fight the epidemic".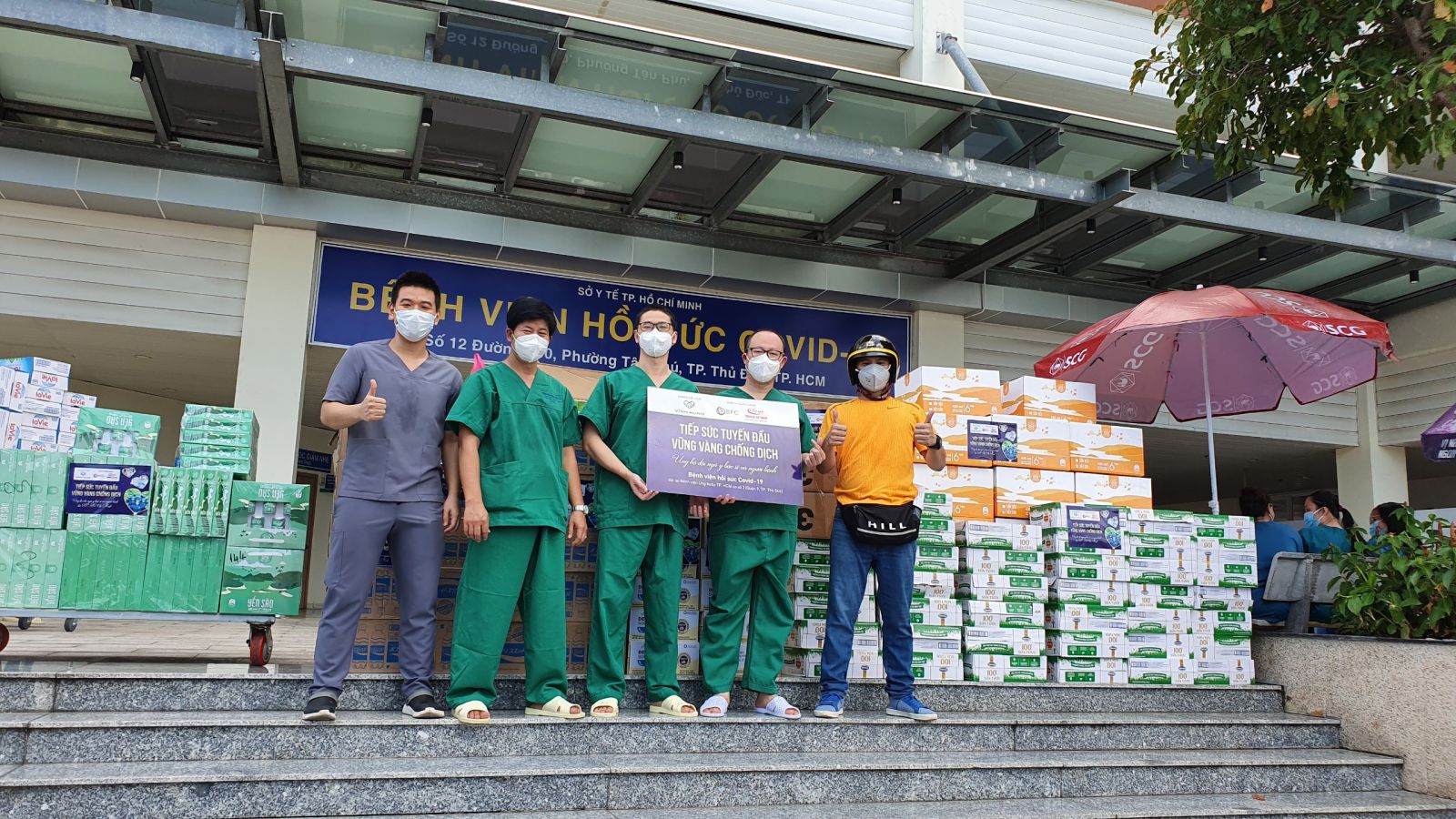 The program has donated many essential necessities worth about 400 million VND, including hand-delivered to the medical team, medical staff and 
Covid-19 patients at the following facilities:
- The Covid-19 Resuscitation Hospital is located at the City Oncology Hospital. Ho Chi Minh Campus 2 (District 9, Thu Duc City)
- The Covid-19 intensive care center under the management of Viet Duc Friendship Hospital is located at Field Hospital No. 13 (Binh Hung Commune, 
Binh Chanh District, Ho Chi Minh City).
This is a noble gesture with the desire to contribute a small part to help the medical team, medical staff and patients with Covid-19 together with all levels 
and sectors to prevent, control and repel the epidemic. .
Here are some pictures of the program "Strengthening the frontline to fight the epidemic".


The battle against Covid-19 is still long, but it must be won, Ba Dinh Technology Joint Stock Company (BFC) accompanies the organizer, Vinh Hung 
Trading and Construction Consulting Joint Stock Company ( Vinh Hung) we call on all BFC employees, relatives, friends and benefactors to join 
hands to support the "white shirt soldiers" on the front lines in Ho Chi Minh City so that they have more strength and energy. fight and win the fight 
against Covid 19.